Hotel Info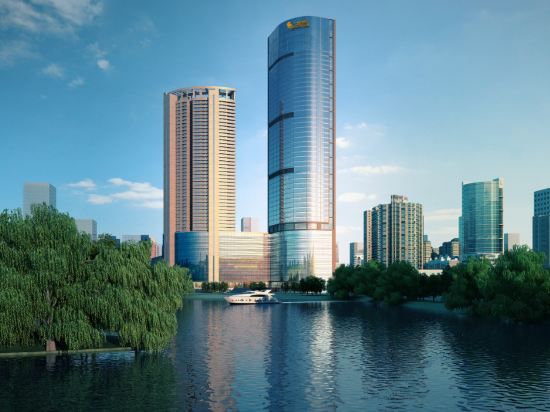 Ma'anshan Golden Eagle Summit Hotel
is an important part of jinyingtiandi life center, a landmark commercial complex in Ma'anshan; The hotel is adjacent to Yushan lake, an ecological park in the city. You can enjoy the nature's aerobic breathing while you are quiet.
The hotel is a high-end business hotel invested and managed by Nanjing Jinying international group. The main building is 228 meters high and has more than 300 luxury guest rooms. You can enjoy the scenery of lakes and mountains at home. The work and rest area of the guest room is clear, and the toilet is dry and wet; Broadband network, satellite TV, international telephone, safe and other modern equipment.
The restaurant is surrounded by beautiful scenery around the lake, and the delicious food experience from nature to the dining table will become a 'taste' journey that you can't miss. The hotel has an area of nearly 1000 square meters of pillarless banquet hall, multi-functional conference room with advanced equipment, providing you with elegant, comfortable, efficient and convenient conference environment. On the 10th floor of the hotel, there is a swimming pool with endless constant temperature and a fitness center with advanced equipment and complete facilities, which makes you feel happy and relaxed after busy work.
Breakfast price
: CNY128($17.5) / person
Breakfast type
: Buffet