Hotel Info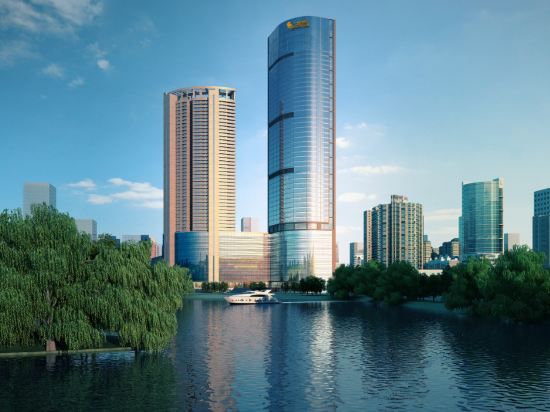 Golden Eagle Summit Hotel Ma'anshan
is proudly located in the city's bustling commercial center, and is an important part of Ma'anshan's appealing landmark commercial complex-Jinying Tiandi Full Living Center; the hotel is adjacent to the urban ecological park-Yushan Lake Quiet while enjoying the aerobic breathing of nature.
Grand Hotel is a high-end business hotel invested and constructed and managed by Nanjing Golden Eagle International Group. The main building is 228 meters high and has more than 300 luxurious rooms. You can enjoy the lake and mountains without leaving home. The guest room has a clear area for rest and rest, and the bathroom is separated from the wet and the dry. Broadband internet, satellite TV, international telephones, safes and other modern equipment are readily available.
The restaurant is surrounded by the beautiful scenery of the lake. The gourmet experience of from nature to the table will surely become a early taste trip that you must not miss. The hotel has a pillar-less banquet hall with an area of nearly 1,000 square meters and a multi-functional conference room with advanced equipments, providing you with an elegant, comfortable, efficient and convenient conference environment. The 10th floor of the hotel has an infinity heated swimming pool and a well-equipped fitness center, allowing you to rejuvenate after your busy work, and experience the joy and relaxation of your body and mind.